Evaluations of Child Lures® Prevention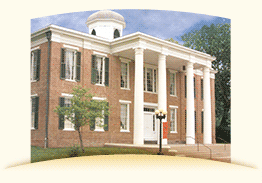 The comprehensive Child Lures Prevention Community Plan is an evidence-based initiative that is PROVEN to be effective in safeguarding children & youth.
Sam Houston State University: 
In 2002, researchers from Sam Houston State University undertook a comprehensive scientific evaluation of the effectiveness of Child Lures Prevention's Think First & Stay Safe School Program, concluding:
"The purpose was to seek the concrete numbers that prove the Child Lures program is effective in student retention of concepts related to sexual abuse, abduction, and other heinous crimes upon children. Through the pre and post-testing comparison of numbers, the overall growth in the experimental group provides a foundation of proof that the objectives sought by the program's author are being retained through current and previous exposure. It is also proven that a continuous refresher course is needed yearly in order to keep the objectives of the program in the child's daily working memory. One may even venture to say that the program should be taught more than once a year and become a staple in all school counseling guidance courses that span the personal safety realm of district assigned curricula."
⇓ Download Complete Evaluation
NOTE: Document contains assessement of a PRIOR EDITION of the Child Lures Prevention's Think First & Stay Safe School Program. Current editions include comprehensive testing/review components.
---
Round Rock (TX) Independent School District:
"While Director of Student Services for the Round Rock Independent School District, Round Rock, Texas, I undertook a district wide evaluation of the components of the district's Safe and Drug-Free Schools Program. The district contracted with Dr. Robert Landry, an outside professional evaluator to conduct the evaluation. The evaluation was undertaken to determine if the district's SDFSC programs were in compliance with the U.S. Department of Education's Principles of Effectiveness.
One of the major prevention components was the Child Lures Prevention Program (Think First & Stay Safe.) The Child Lures Prevention Program was taught in all of the district's eighteen elementary schools. Sample schools were used in the evaluation. In one school, Anderson Mill Elementary, subjects were administered a pre-test and post-test in Pre-K-3. Our evaluator used statistically sound research methods and determined that 'subjects were found to have performed significantly better on the post-test. This indicates the programs in place are contributing to the constructs identified in the pre and post-test. Students' increased performance demonstrates a significant increase in their understanding and skills associated with the constructs tested. The major focus of the elementary program was the Child Lures Prevention Curriculum.'
As an educator and preventionist for more than 30 years, I commend the development, promotion and implementation of the Child Lures Prevention Program, a program that was shown effective using scientific research methodology. Congratulations on having a program that safeguards our children and assists parents, teachers and the community to rear our children in an unsafe world."
- E. Joe Wiese, M.S., LPC, CPS
Former Director of Student Services (retired)
Round Rock, TX Independent School District
---
Child Lures Television News Series:
The ten-part Television News Series has been evaluated in 60 different television markets across the United States. Neilson and Arbitron ratings have consistently indicated remarkably high viewer approval.
Awards:
Advancement of Learning Through Broadcasting Award from the National Educational Association
First Place for Public Affairs Programming from the New York State Broadcasters Association
Statements:
"I am writing to report the astonishing success of the Child Lures project...We did receive two great gifts: a 38% increase in ratings for Pl8-49 for 6:00 news and a 32% increase in the same demo for l0:00 news! Child Lures was our sole news project for the May NSI sweep."

- Richard Adams, KXII-TV; Sherman TX
"In short, Child Lures was a HUGE success. The ratings jumped from 2 to 4 points in the overnights for most of the first week. The share went up 3 points, eventually pushing our l0pm news into second place with Arbitron."
- Clint Houston, KPRC-TV, Houston TX
"Child Lures - it helped our station to the best November book we have ever had. Our 5pm newscast now has the highest share (32/Arbitron)...we feel "Child Lures" gave us a great competitive edge during the rating period."

- Bill Lord, WKRN-TV, Nashville TN
"When we began the Child Lures series back in May, I never dreamed it would have such an impact... It boosted our demographics substantially during the May sweeps. We beat out the competition in the all-important l8-54 age group."
- Jan Stratton, KSWO-TV; Lawton, OK
---
In-Service Training Seminar:
Child Lures Prevention Seminars have been accredited by:
American Academy of Pediatrics
University of Alaska
American Osteopathic Association
Oklahoma State Department of Health for Licensed Professional Counselors
Dozens of other national and state professional organizations and associations.