Kenneth Wooden, President Emeritus
Child Lures Prevention's Ambassador for Global Child Safety Efforts
Long before Kenneth Wooden was known as a child safety expert, he was heralded as a champion for children. During his years as an investigative reporter for network television, Ken's work consistently focused on issues affecting children, particularly sexual exploitation. Feeling frustrated after years of merely reporting on the problem, Ken decided to proactively search for solutions.
A published author with a background in education, he devised a plan to interview convicted sex offenders and abductors. During hundreds of such interviews, Ken uncovered the diverse and imaginative strategies used by sexual predators to entrap their victims. These "lures," coupled with Ken's proven prevention techniques, constitute the foundation of all Child Lures Prevention educational materials.
Ken semi-retired to the role of President Emeritus and Child Lures Prevention's Ambassador for International Child Safety Efforts. As such, he visited South Korea, Japan and Ireland to speak and lobby on behalf of children's safety. Ken worked tirelessly to make his vision of a safer world for children a reality, right up until his recent passing on July 3, 2023.
See Also:
---
Conference On Missing, Exploited & Runaway Children
---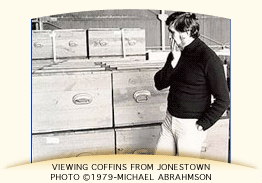 Author (Selected Works, 1972 - Present)
Think First & Stay Safe™ Student Workbook (for Grades 3-6): Complements the School Program. Allows students to apply what they've learned. (Eng & Spanish)
Child Lures Prevention Parent Guide: How to Keep Your Child Safe From Exploitation, Abduction, Drugs & School Violence, (softcover) Child Lures Prevention (also available in Spanish - see below)
Guia Para La Familia: Como Mantener a sus Hijos a salvo del abuso sexual, el secuestro y las drogas, (softcover) Child Lures Prevention
Child Lures: What Every Parent and Child Should Know About Preventing Sexual Abuse and Abduction, (hardback) Child Lures Prevention
Child Lures Community Plan, A blueprint for Community Action
Weeping in the Playtime of Others, McGraw-Hill - Nominated for a Pulitzer Prize
The Children of Jonestown, McGraw-Hill
"Untold Horrors - Children of Jonestown," Seven-part series, Chicago Sun Times - Nominated for a Pulitzer Prize
"How Sex Offenders Lure Our Children," Reader's Digest - Voted #1 by readers
"Jersey and the Prisoners of Ignorance," The New York Times
---
Television Journalism
Documentary series: "Missing Children, Its Mystery Science", Assisted South Korea's EBS (Educational Broadcast System) with their 3-part documentary series on keeping Korea's children safe.
Child Lures Prevention News Series, broadcast in over 56 local television ADI (Area of Density Index) markets across the United States.
Producer/Investigative Reporter/Consultant for ABC News 20/20, CBS Sixty Minutes, and NBC News International Bi-Lateral Agreement
In 2007, Korean Association for Safe Communities (KASC) and Ken Wooden/Child Lures Prevention formed a partnership to help protect the safety and well-being of children throughout Korea and eastern Asia. KASC is a South Korean government-sponsored organization, funded in part by Korea's National Policy Agency and Ministry of Government Administration and Home Affairs.
---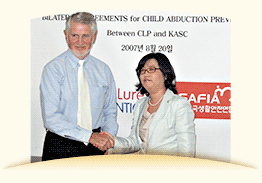 National & International Awards
Emmy Award, "Smart Choices/Safe Kids: A Child Lures Prevention Town Hall Meeting," National Academy of Television Arts & Sciences
Award for Public Service, U.S. Department of Justice
General's Plate, "For Helping to Keep our Children Safe," Brussels American Community, Belgium
Juvenile Justice Award; The White House, (Nominated & voted for by children with The Children's Express)
Honorary Doctor of Humanities; Glassboro State College
The Public Spirit Award; American Legion Auxiliary
Kenneth David Kaunda Award for Humanism; The United Nations
The Giraffe Award; The Giraffe Project (Sticking One's Neck Out for the Common Good)
Distinguished Contributions to the Cause of Child Advocacy; The American Psychological Association
---
Expert Testimony, United States Congress (1973 - Present)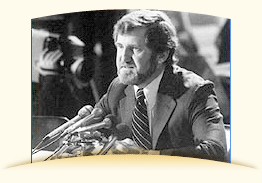 The Congressional Caucus on Missing & Exploited Children

"Protecting America's Children & Youth from Sexual Predators: A 21st Century Model of Prevention"

The Senate Subcommittee on the Judiciary;

VCR Children & Adult Porn-A Journalistic Perspective"

The House Committee on Education & Labor;

"Missing Children - Mystery or Myth?"

The House Committee on Education & Labor;

"Missing Children - A Perspective"

Committee on the Judiciary;

"Organized Crime and Pornography"

U.S. Senate Labor Committee;

"National Health Care Enforcement"

U.S. Senate Subcommittee on Child & Human Development;

"Human Rights & American Youth-Conditions in U.S. Children's Institutions"

House Judiciary Subcommittee on Crime;
Senate Subcommittee to Investigate Juvenile Delinquency;

"The New Solitary Confinement: Institutional Drugs"

Senate Subcommittee to Investigate Juvenile Delinquency;

"Foster Care Reform" & "Incarcerated Children" (2 appearances)

The House Committee on Children & Youth;
The Senate Permanent Subcommittee on Investigations;

"Nationwide Abuse of Institutionalized Children"
Proposed creation of a "Nat'l Health Care Enforcement Agency"

Senate Educational Subcommittee of Labor and Public Welfare